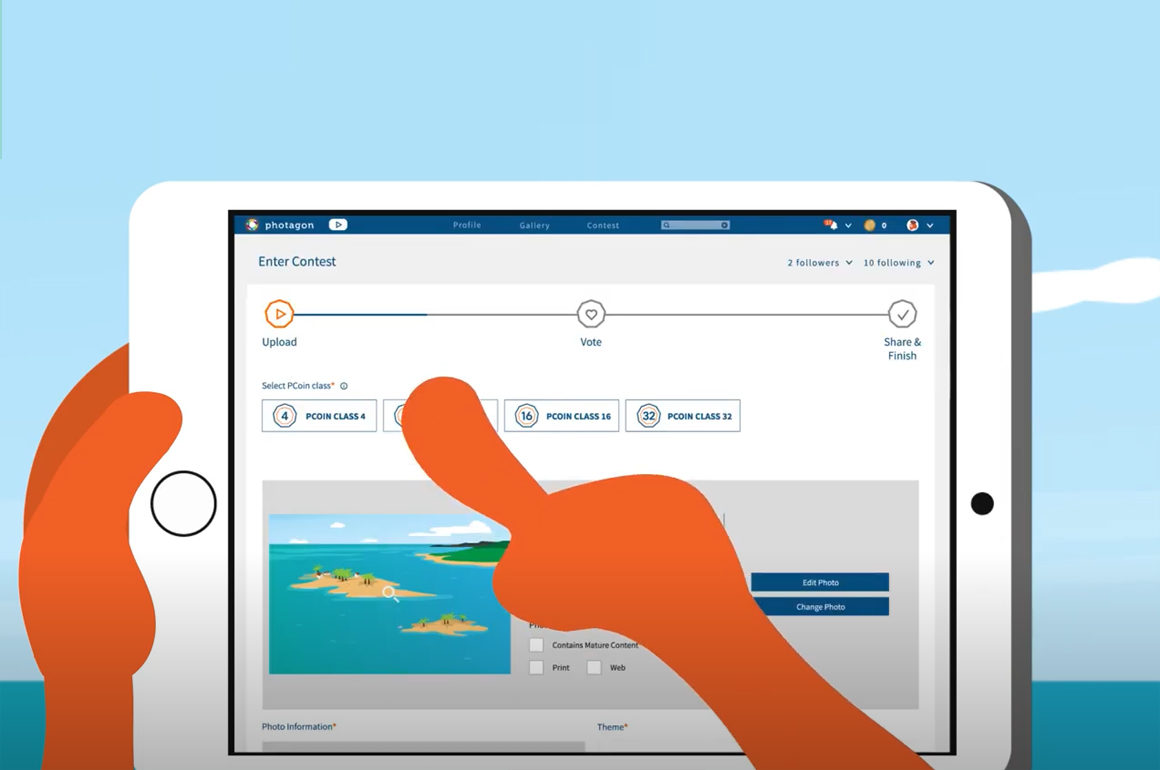 I
f you are reading this article you are close to entering the photagon beta version, which means that you are one of the lucky few who will enjoy the platform for free, test its functionalities, spread the word and be a privileged user in the official live version.
What is photagon?
photagon is The Social Photo Contest, where you can turn your likes to profit. It was created to give a monetary meaning to an activity that you already perform every day, photo taking and sharing.
Most IG users have developed an eye for photography, even if they do it only for the social aspect of the posting. Collecting likes is not only an objective; for many, it is an income opportunity if they become influencers promoting products or services.
In photagon, you don't have to be a social media celebrity to profit from your likes. Uploading a photo in a Contest Class means that for every vote you get, you win pLikes (in-platform credit system) that can be cashed out at any time.
What photagon isn't?
photagon is NOT a typical photo contest with itemized prices from sponsoring brands. It is also NOT a contest with a voting committee or judges who decide who wins. There is also NO single winner.
In photagon users like (vote) each other, earning money according to their pLikes while empowering this growing community of photographers.
How is the voting process in photagon?
Every Contest Class has 100 participants. After you upload your photo you enter the voting stage where you select the photos you like. For the process to be fair, you cannot vote in your group. You will vote for photos of another group of uploaders in the same Contest Class.
It is a contest which means not everyone wins. But photagon offers you a fair procedure where every like counts. Liking someone's photo doesn't mean that they will like yours back. But this is not important in photagon. What matters is the social aspect of it where users, who you probably do not even know, may find your photo special enough to like it.
What does being a beta user mean?
If you register in photagon during the beta version you will be lucky enough to test it first, and enjoy all features of contest participation, gallery viewing, commenting and following users. If you have ideas that could improve the platform or useful feedback we will be all ears to hear you out. In return, you will receive bonuses for the real live version of photagon that will boost your contest activity in the beginning and help you start earning money from your photos.
The Social Photo Contest is here!
See you in photagon